I think I have made this before but to be honest I am not sure. This time around my final product wasn't "pretty" by any stretch. The pudding like frosting was tasty but really thick. The cake it self was dense and delicious. Next time I do it (if there is a demand for it, I don't think it's one that I would do again just to do) I'd take more time making the frosting a little less thick. I am happy with the result though.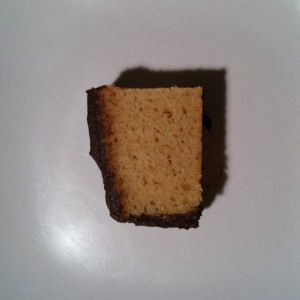 I left last week with the notion that I was going to try my hand at soft pretzels. I used the Alton Brown recipe on the Food Network site and I must say these were the best soft pretzels I have ever made. And I don't credit the recipe. At its foundation the recipe is excellent. It was easy to follow. But there were a couple of things that I did that the recipe didn't mention. First, I weighed everything out. From the flour, to the pretzels themselves. I was hoping for even portions and weighing them help me achieve that. Second (the most important step, I am sure of it) I baked the baking soda that I used in the water bath before baking the pretzels. And I credit that with the results. http://www.nytimes.com/2010/09/15/dining/15curious.html?_r=0 I used this article as my guide. The article does a great job of explaining the science. Try it. The hardest part of the whole process was getting the pretzel shape.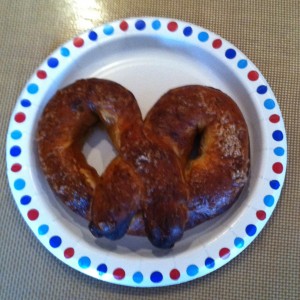 Have a good week my fellow Bakers. I look forward to seeing everyone's Sunday Night Cake.
Bake On.
Ben